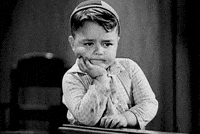 Has it been under a week of your order?
If so and the package is still saying in "PRE-SHIPMENT" it means it might not have made it from our office to the post-office. This is rare but does happen if the postal carrier loses the item on the way to the post office. If the status does not change in a couple days we can send you a new replacement order.
Please confirm back if the item arrives in a couple days or not. Email us at service@dynomighty.com.
OR
Has it been over a week since your order?
Unfortunately in your case this is taking too long and perhaps is more likely a lost package. we'll create a new order with a new tracking number after you notify us - Email us at service@dynomighty.com.
You will see the new order confirmation and tracking info when weprocess the order.